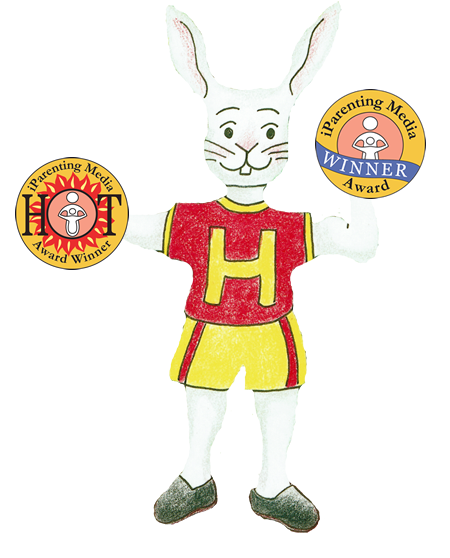 Helping parents raise healthy kidz through:
Exercise / Daily Activity
Healthy Food and Drink Choices
Literacy / School Readiness
Nutrition Education. Parent Engagement. Fitness made fun with Coloring Book and Game. Exercise / Daily Activity. Family Meals. Healthy Food and Drink Choices. Bone & Teeth Health. Obesity Prevention. Literacy / School Readiness. Parenting Pointers. Prenatal Health. Breastfeeding.
Parents must give kids the skills to lead a healthy life…and create an association between what they eat and how they feel….kids catch on so much faster and understand so much more than we think they do.
We must talk to their higher self and tell them the dreams we have for them to be healthy and how we get there.
Vegetable Soup / The Fruit Bowl
is a flip-flop book on nutrition for young children. Through colorful illustrations and rhyming verse, children are introduced to the connection between what they eat and how they look, feel and perform. In addition to giving information about the health benefits, uses and growing patterns of fruits and vegetables, the book also provides opportunities to develop math and reading readiness skills using nutrition as the teaching tool.
Hop-A-Lot, The Healthy Habits Rabbit
is as a story/coloring book and an entertaining way to teach children the importance of choosing healthy habits. Hop-A-Lot shows kids how our habits of diet, rest, exercise, elimination, attitude and cleanliness are influenced by our food and drink choices. Since coloring is an activity that children and parents can share, the additional boxed information on each verse page helps adults reinforce the importance of the habit being covered.
Have fun while building an awareness of and appreciation for fruits and vegetables. Farmers' Market is a 2-sided game board with instructions in English and Spanish. Support your local Farmer's Market and enjoy food at its freshest. Have fun and eat local!
Over 1,000,000 books are being used by programs dealing with
✓

 Nutrition education 

✓

Literacy efforts 

✓

Parent Engagement/Education
✓

Bilingual Programs 

✓

Home schooling  ✓ Community outreach
✓ Early learning centers  ✓ K-3 classrooms   ✓ Dental health
✓ In-home visits  ✓ Prenatal classes  ✓ Pregnancy prevention
✓ At home use ✓ School readiness  ✓ Abuse prevention  ✓ Farmers' markets
Special Volume Discounts!
All books ship media rate via USPS. Expect 7-14 day shipping times. Other means of shipping can be arranged. Please contact us for more information.
"Our children look to us to show them how to live lives that are healthy and meaningful. Teaching them that natural foods are fun is an act of love and care. Teaching them that vegetables and fruits are their friends and allies is wonderful. Vegetable Soup and The Fruit Bowl serve this purpose beautifully.
John Robbins, Author
Diet for A New America and Reclaiming our Health
"Raising a child on a natural, vegetarian diet provides both good nutrition and valuable lessons in compassion, simplicity and personal responsibility. Children who learn to make smart choices about food grow into young adults with a better chance of making smart choices in life. Vegetable Soup and The Fruit Bowl are here to help.
Victoria Moran, Author
Get the Fat Out and Shelter for the Spririt
Goal: To understand what contributes to creating a diet that builds healthy children and families by using USDA dietary guidelines for MyPlate. Objectives for Parent: To understand the importance of variety & balance in meals. To increase consumption of fruits and...
Get notified about the newest products and upcoming sales
All our materials are produced in the U.S.A.
Creating Opportunities for parents and Children to Share activities around nutrition where they are both educated and they are both entertained.
And it can be fun!! As we read, color, talk and play with our children, we can use materials that support healthy habits. We can entertain and educate them about the importance of healthy choices while providing the tools to help them enjoy a long and healthy life.
Prevention is the name of the game
As parents, teachers and care-givers we are entrusted with the responsibility of getting our children off to a healthy start, preparing them to make healthy choices and preventing the establishment of unhealthy, need-to-be-broken, bad habits.